Long before Park City cleared its first ski run, this mountain enclave was a booming silver town — a status still apparent through long-standing mining structures, cultural landmarks and city traditions.
---
It might be hard to imagine Park City as part of the Wild West, but as recently as the 1930s, this world-class ski town was just that.
From silver mines to moonshine, Park City's history is one of fortune and adventure — a spirit the town still embodies. Visitors to Park City can see evidence of its history through old mining structures and cultural remnants of its 19th Century "boom town" status like the Egyptian Theatre, built in 1926. Residents have also kept century-old traditions alive, like the nightly 10 p.m. siren and Miner's Day festivities held in place of Labor Day.
Here's our guide to exploring Park City's 19th Century past on your 21st Century ski vacation.
---
Let us help you plan the perfect itinerary to travel back in time. Call 1-877-773-1117 or e-mail reservations@resortswest.com
---
Stay at Silver Star at Park City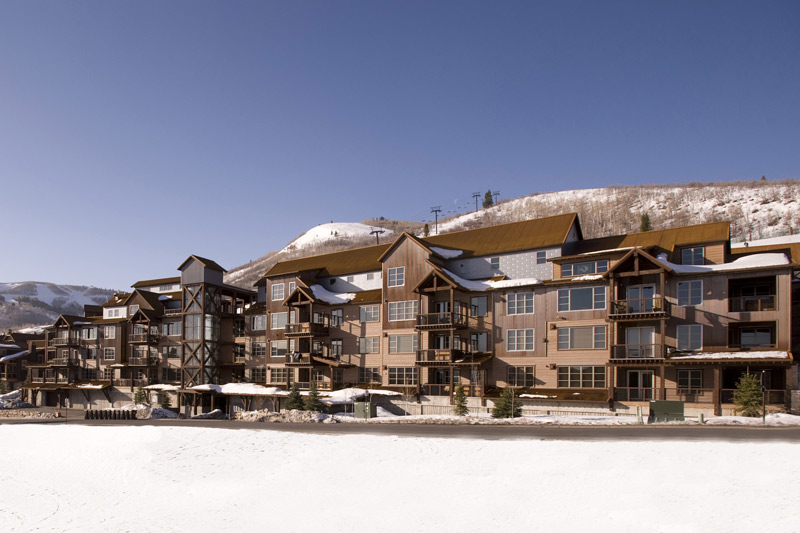 Silver Star at Park City wasn't always a ski-in/ski-out community nestled mid-mountain at a world-class resort — but it is one of the earliest skiing "hot spots." If you visit Silver Star today, you can still see the shaft leading to the Spiro Tunnel, where skiers hitched a ride to the mountaintop as late as the 1960s. Silver Star, which is built in the same aesthetic as old mining buildings, has preserved many structures from its heyday.
Explore all Silver Star Accommodations 
---
Visit Park City History Museum
It's one thing to read about Park City's rich history — and quite another to see it for yourself. Park City's family-friendly history museum shows off relics of its boom town past, from a mining lift you can actually ride to one of Park City's first fire trucks. 
Just steps from the museum is Park City's Egyptian Theatre, a nearly 100-year-old theater built in the same place as the Old Dewey theater built in the 19th century. Your Resorts West Private Concierge can help you arrange tickets to both history-filled landmarks.
Where to Stay: Walk to all that Main Street has to offer — as well as Park City Mountain's Town Lift — from Resorts West's 3- to 5-bedroom Main Street Collection homes.
---
Experience the Utah Olympic Park
Just as rich as Park City's mining heritage is its rich early ski history — which began with "stunt skiers" like ski jumper Alf Engen. The Alf Engen Ski Museum at the Utah Olympic Park pays homage to this early winter sports pioneer, while offering a glimpse at Park City's early days as a ski destination.
Where to stay: We recommend staying in Canyons Village, adjacent to the Utah Olympic Park, for easy access to all that it has to offer, including bobsled rides and a chance to watch professional athletes in action. From luxury condos at Juniper Landing to 6- to 8-bedroom ski-in/ski-out chalets in the gated community of The Colony, Canyons Village also features some of Park City's most scenic views.
See All Canyons Village Accommodations
---
Drink in history at High West Saloon
Although you might need a babysitter to fully enjoy the historic High West Saloon, a livery-turned-ski-in-distillery that now boasts its own whiskey, vodka and gourmet food,  families are welcome to eat at the restaurant and take part in regularly running saloon tours. Although the restaurant does not take reservations, your concierge can help you increase your chances of getting a seat at the table.
Where to Stay: You can walk to High West from any Main Street Collection home, but thanks to complimentary city bus service and Resorts West's complimentary shuttle service, you can stay anywhere to conveniently enjoy High West and the action on Main Street.
---
Call us at 1-877-773-1117 or e-mail reservations@resortswest.com to find the best accommodations for your family or group.
---
Ski Empire Pass
Although Park City Mountain boasts the majority of remaining mining structures, seen dotted throughout the resort's skiable terrain, Empire Pass was an equally historically significant area. Many of the lodging structures in place, like Silver Strike Lodge (above), mimic the feel of Park City's heyday, and the area still features relics of the city's past. Family-friendly activities, like horse-drawn carriage rides at Deer Valley Resort's Fireside Dining, further add to the historical feel of the area.
Where to Stay: In addition to ski-in/ski-out condos like Silver Strike and Grand Lodge, Empire Pass also features gorgeous private homes like the 8-bedroom Red Cloud Estate.
See All Empire Pass Accommodations
---
Did you know…
Park City's Silver King Coalition Mine was once the world's richest, producing up to 3,000 tons of ore per month. 
Park City's Ontario Canyon arguably saved the Hearst family fortune media when it carried family patriarch George Hearst through the Panic of 1873. Hearst mined $17 million of silver over 10 years.
As early as the 1920s, miners used underground shafts through Spiro Tunnel, located off Silver Star at Park City, for skiing. Aerial trams were later converted into chairlifts.
There are still 1,000 miles of silver mining tunnels beneath the mountain. 
Despite Prohibition, there were 27 bars in Park City in 1921.
Park City miners founded the area's first ski resort, Treasure Mountain, in 1963. 
Park City's nightly 10 p.m. siren began in 1901 to test a bell installed to alert residents to fire or danger. Now an electric bell, it still sounds off in Old Town every night at 10 p.m.
---
Resorts West is a full-service ski accommodations manager representing the finest properties at Deer Valley Resort and Park City Mountain Resort, ranging from 2-bedroom lodge condos to 8-bedroom private chalets. All parties receive Resorts West's signature Private Concierge service, daily maid service, and complimentary shuttle service throughout Park City proper. Call us at 1-877-773-1117 or e-mail reservations@resortswest.com to start planning your next family vacation!